WELCOME TO 1970

This is the place to find out about the play, the cast, see photos of the World Premiere, and download the Playbill. Click below to stream 1970 for free beginning November 1, 2023!

To inquire about the play 1970 please fill out the form on the CONTACT page on this site.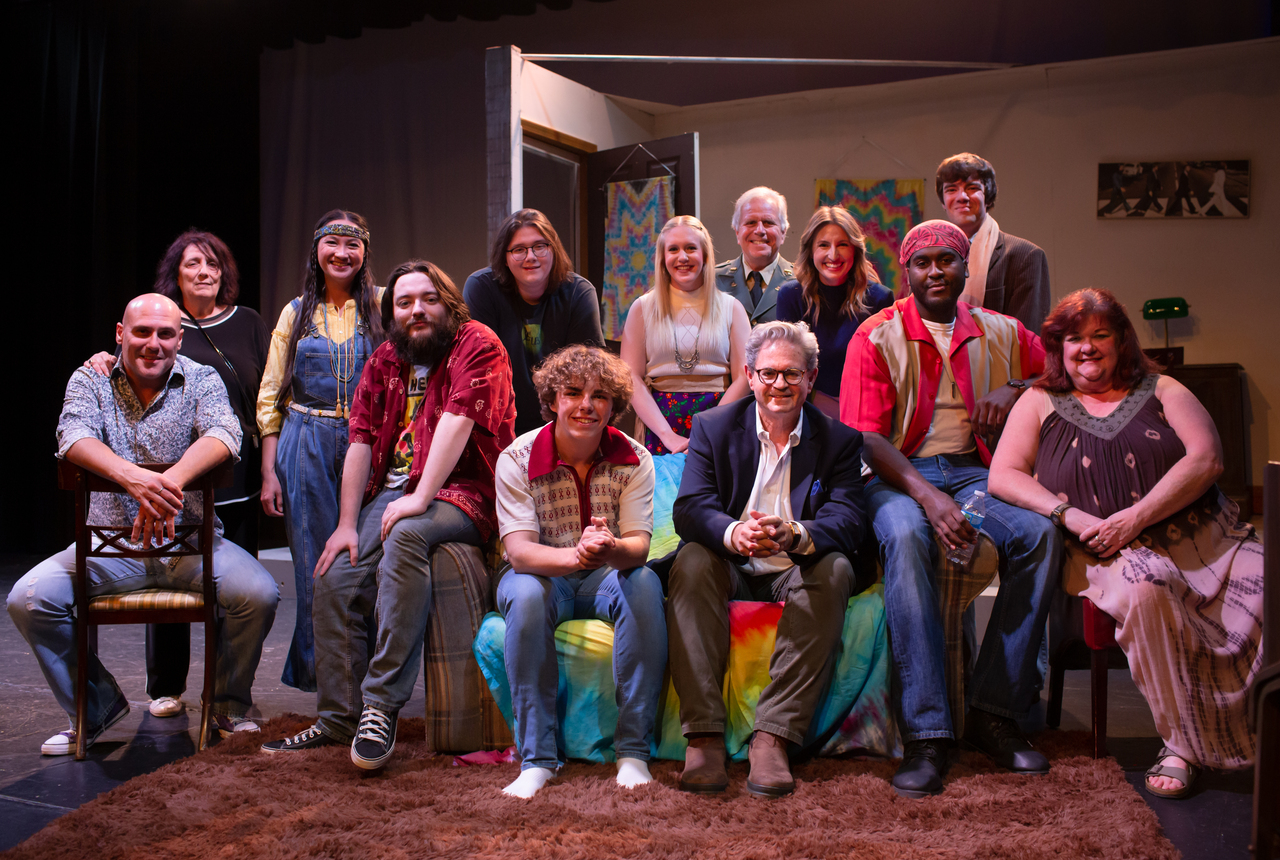 Welcome to the World of 1970
(Scroll down for production photos of the play)
You've arrived in Chestnut Falls, Ohio, in September 1970, at place called Little Meadow, where Casey, Hairball, and Phil, all 18-year-old recent high school graduates, live in an old farmhouse beside an idyllic meadow, right next door to their married friends Charlie and Helen Kerrigan. You'll meet Jennifer Treman, Vietnam Vet Johnny Kenston, Wendy Tanaka, and bar owner and everybody's confidant Ernestine Whirly. Over the course of a 2-hour play, you'll spend a year with them and share their laughter, their tears, their sorrows and joys...as they leave their childhoods behind for good and face a new world.
ABOUT THE PLAY 1970: Both a love story and a wartime chronicle, this powerful play reveals the effects of the Vietnam War on a group of friends living in a small town in Northeast Ohio. The play opens in September of 1970, four months after the shootings at nearby Kent State of May 4, 1970, and months before the Vietnam War draft lottery of 1971. The young men must examine their views of war and consider the fate that awaits them; the young women and other townspeople face the possibility of losing their husbands, boyfriends, and friends. Each member of the group embarks on a personal search that will bring very real and very adult conflict and pain and strip away their youthful naivete. As the play hurtles toward life-changing consequences, the enormity of this war contrasted with the microcosm of one small town exposes the desires, the betrayals, the loves, and the ability to forgive, of characters who are at war within themselves.
Enjoy these World Premiere photos and come back soon for more photos & exciting news of 1970!
(Production Photos by Allie Morrison)

Billboard, Corner of Main & River St., Chagrin Falls Ohio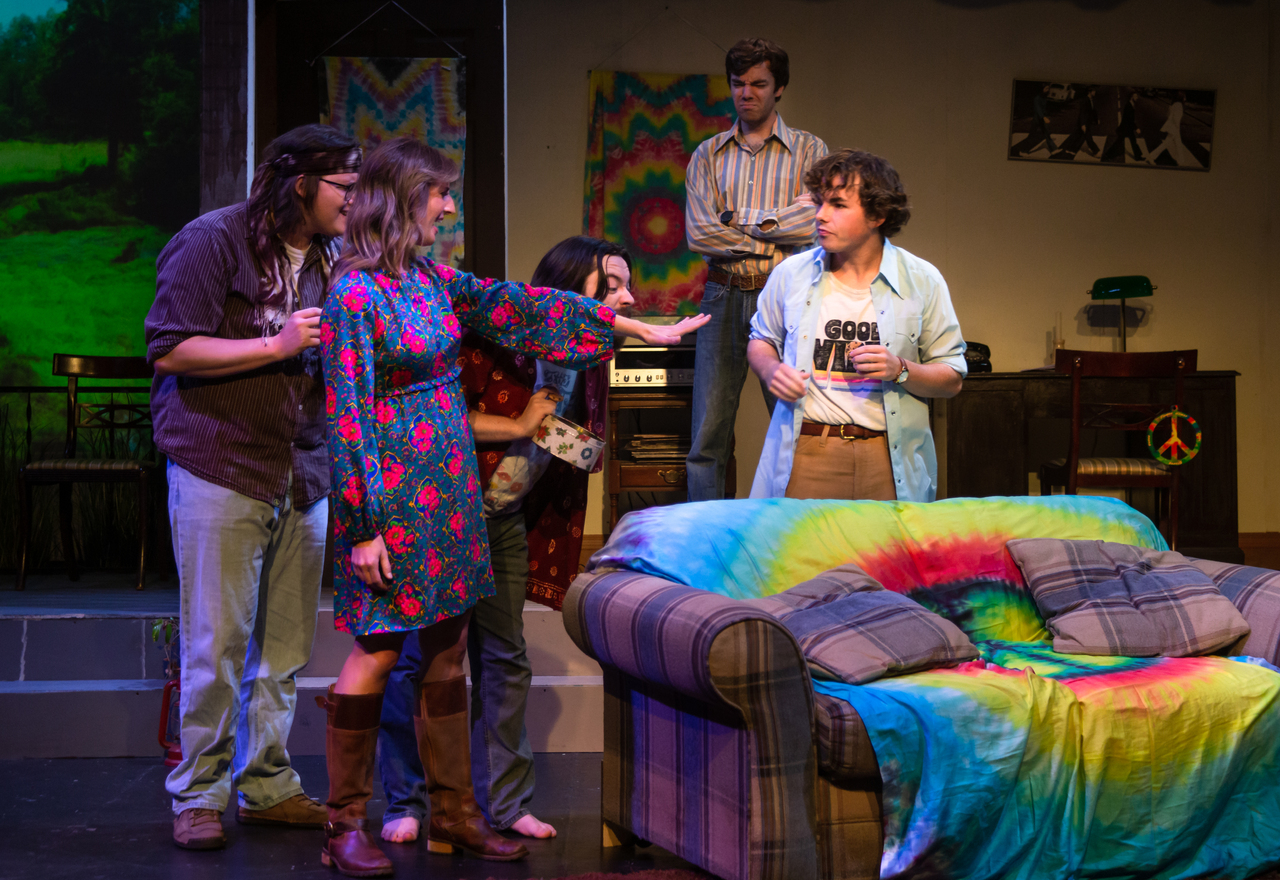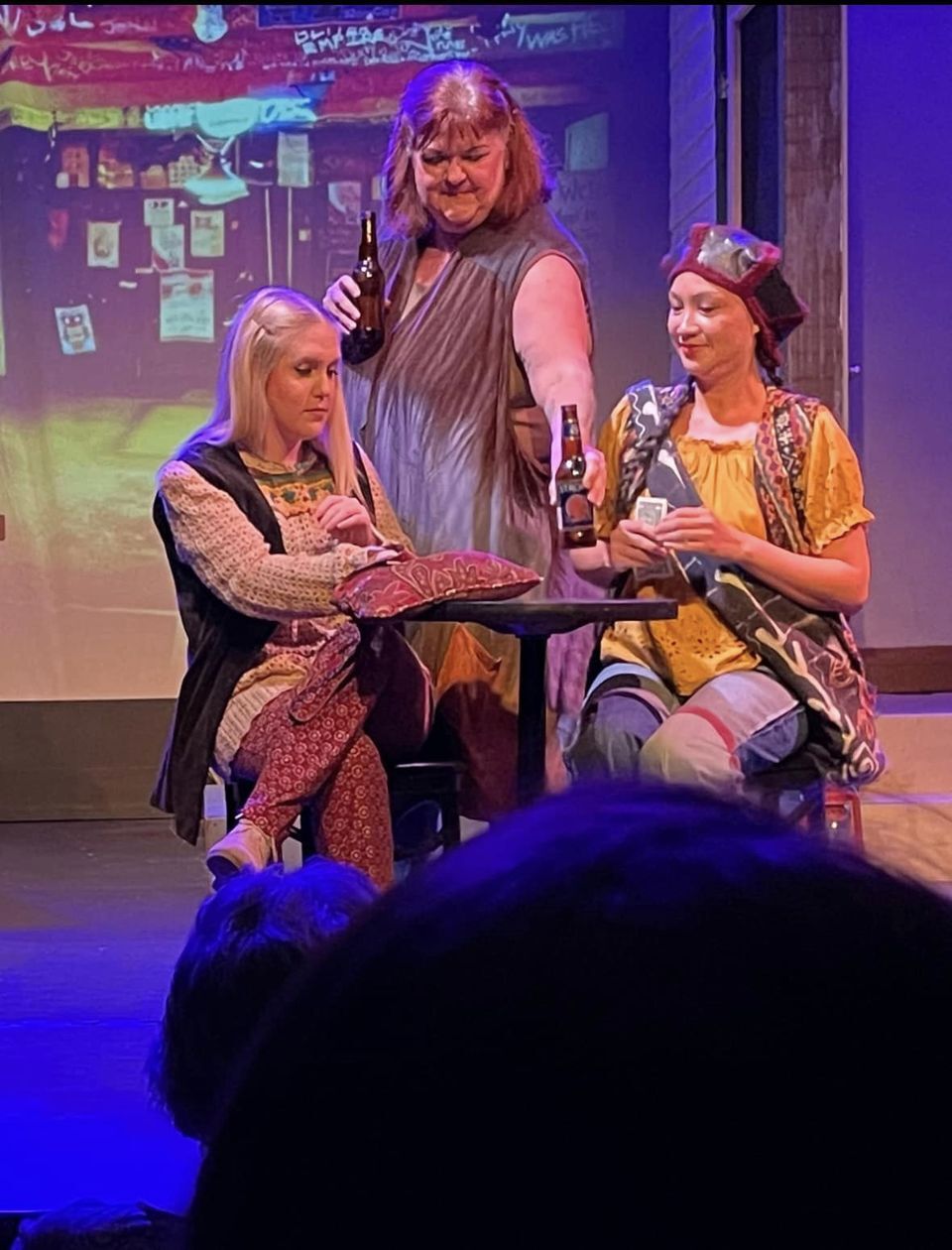 Act I, Scene 2, 1970 by Scott Lax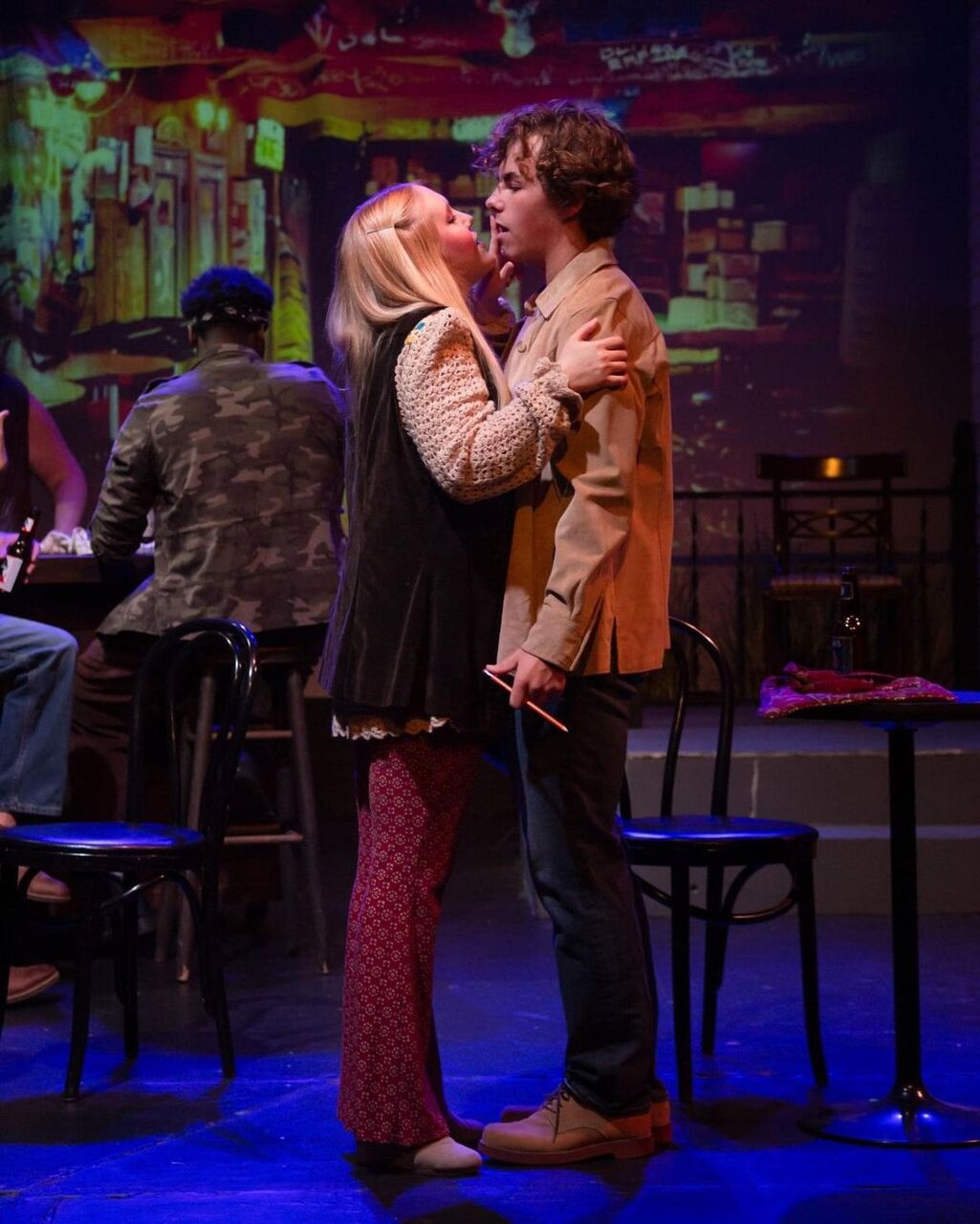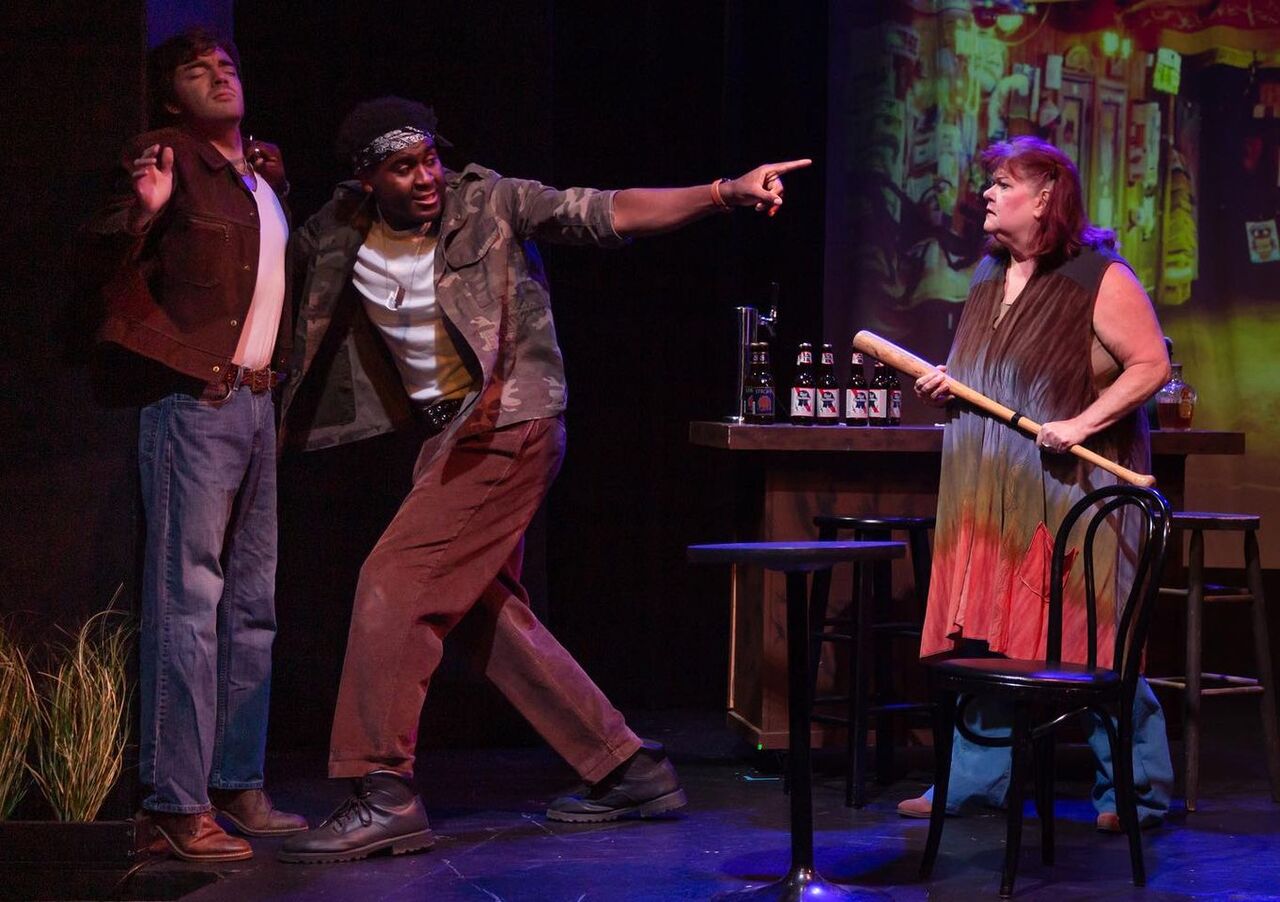 Act I, Scene 2, 1970 by Scott Lax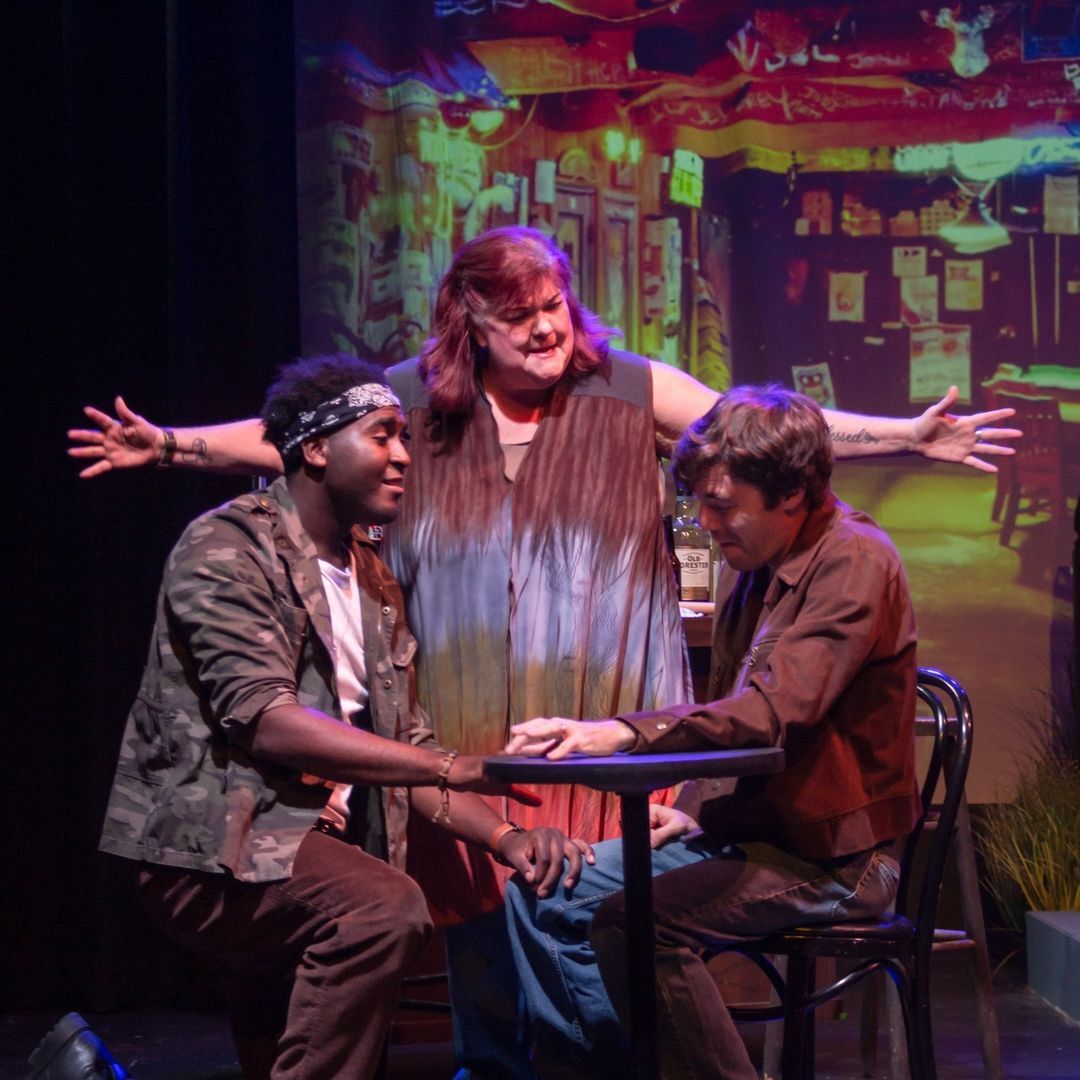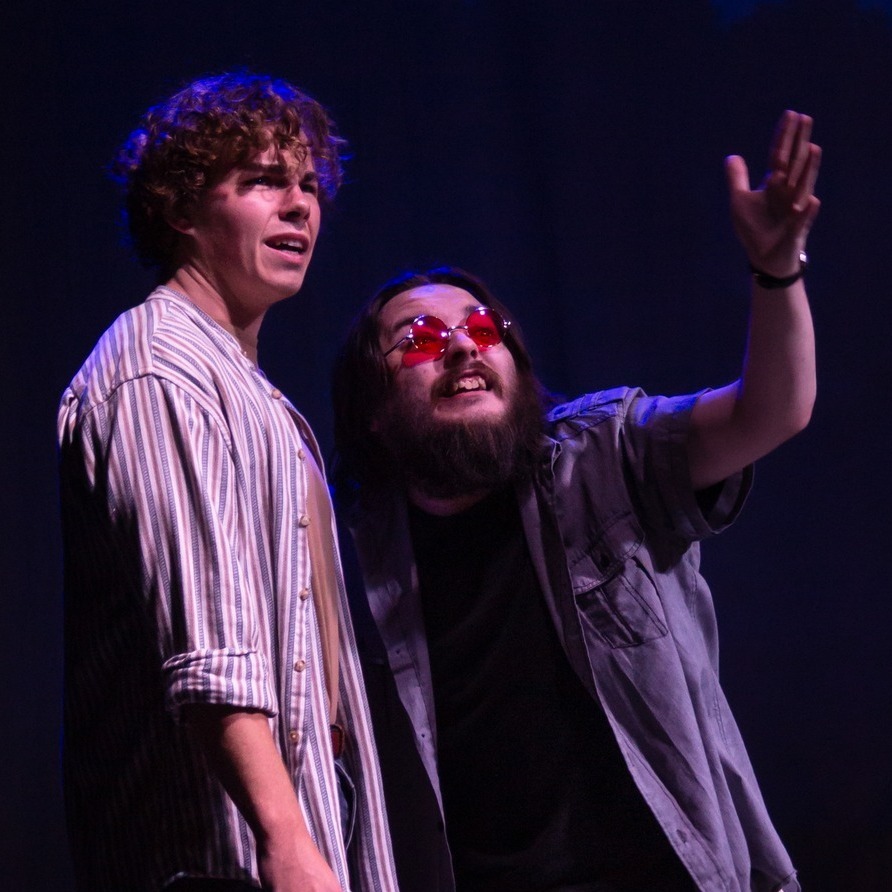 Act 1, Scene 3, 1970 by Scott Lax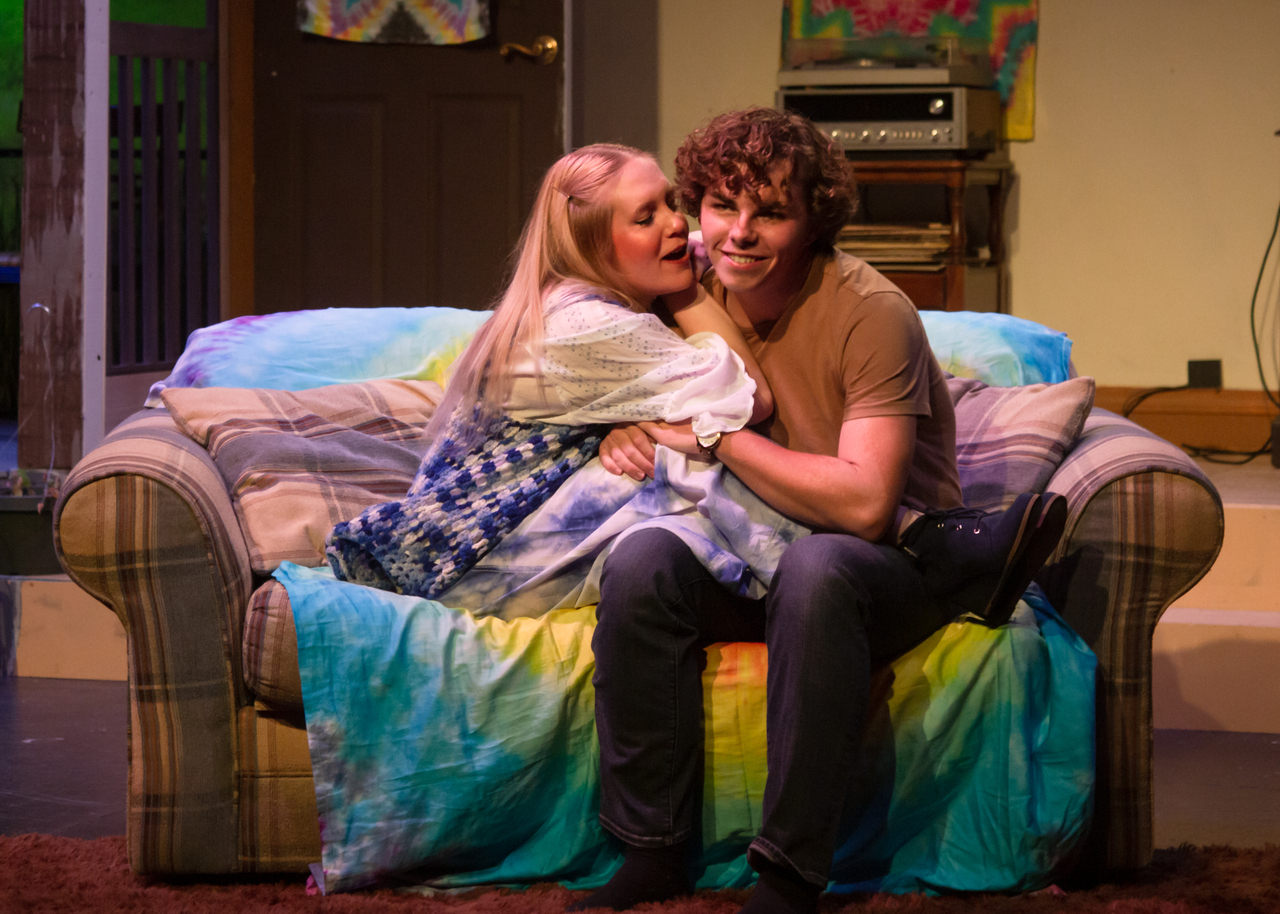 Act I, Scene 4, 1970 by Scott Lax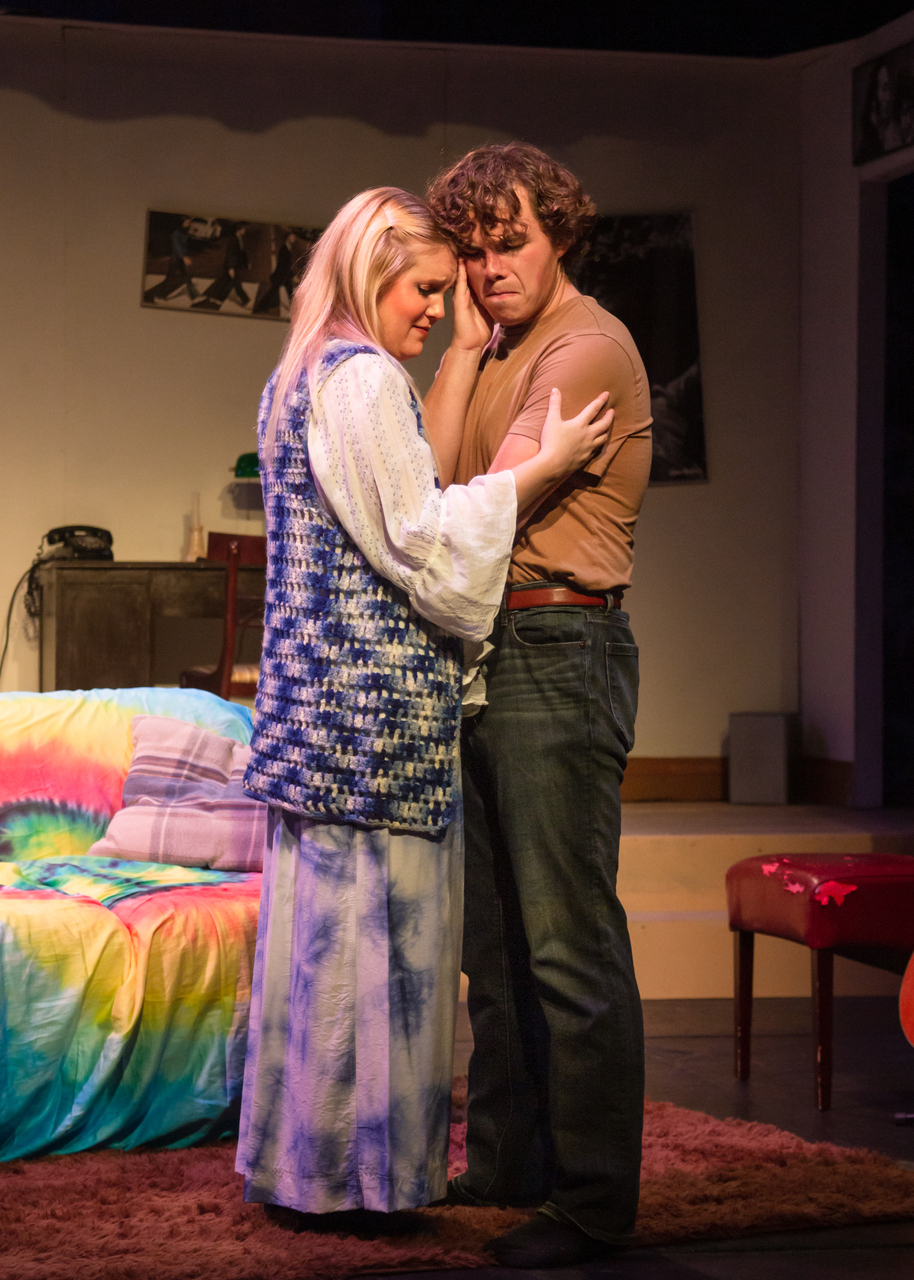 Act I, Scene 4, 1970 by Scott Lax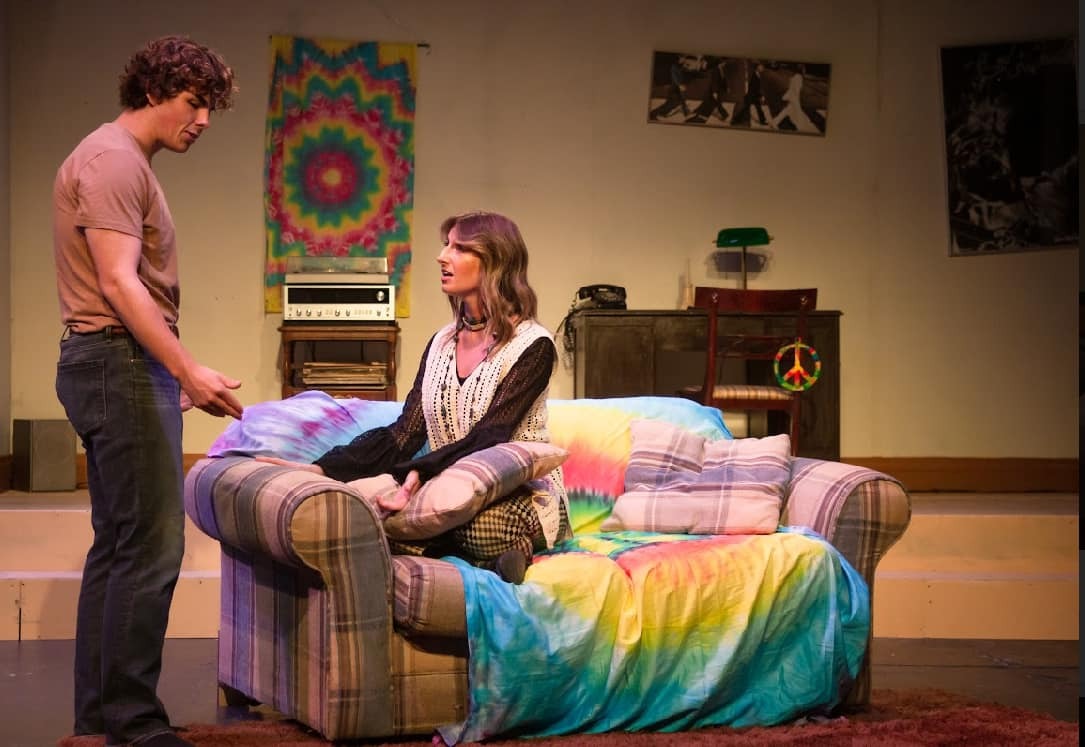 Act I, Scene 4, 1970 by Scott Lax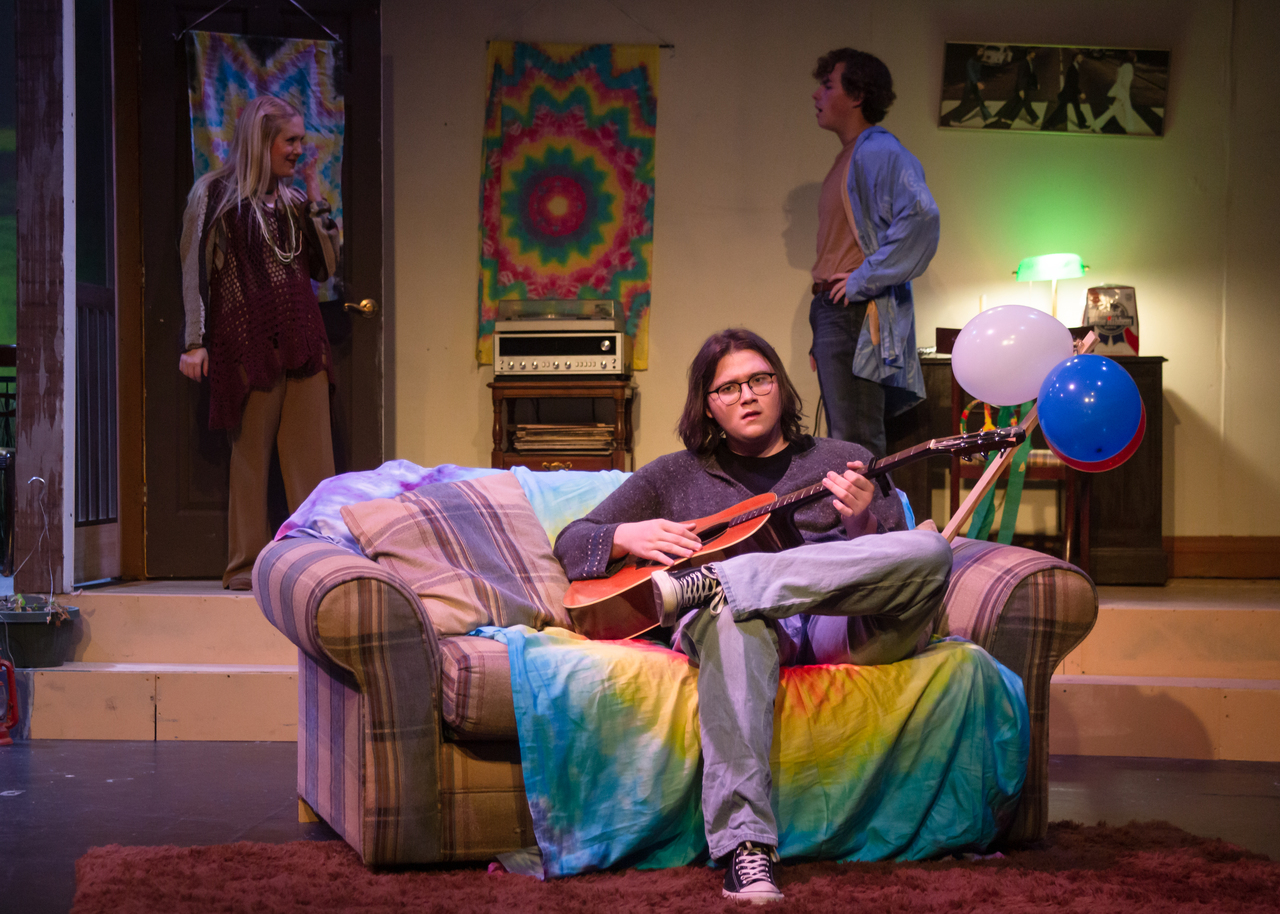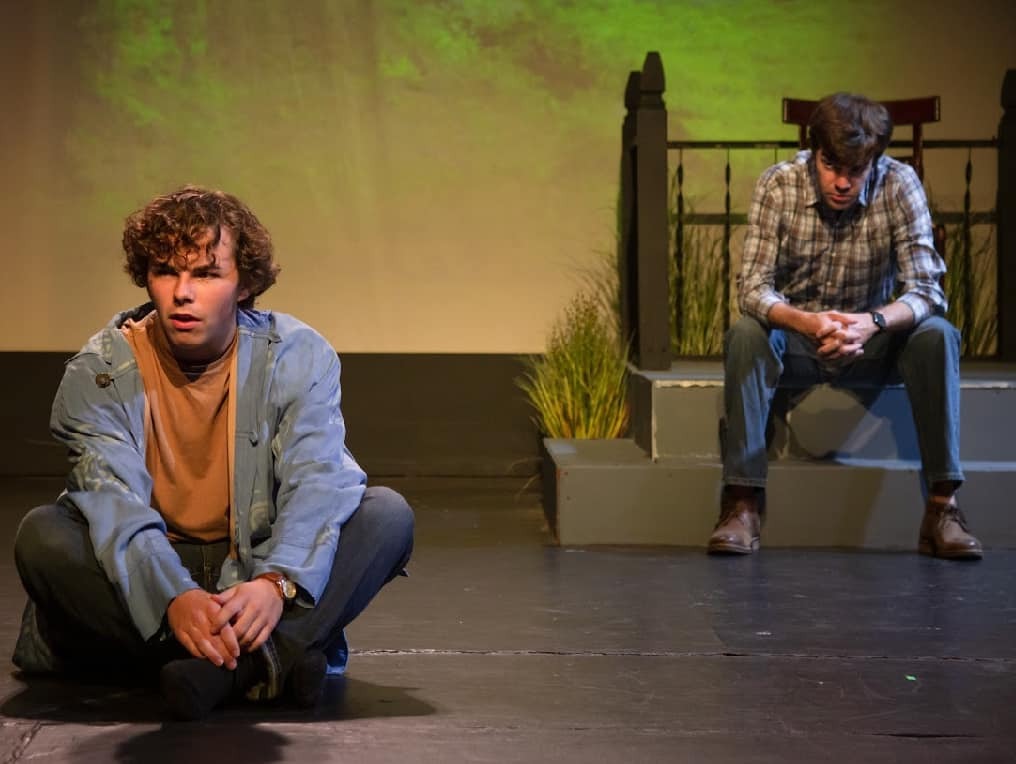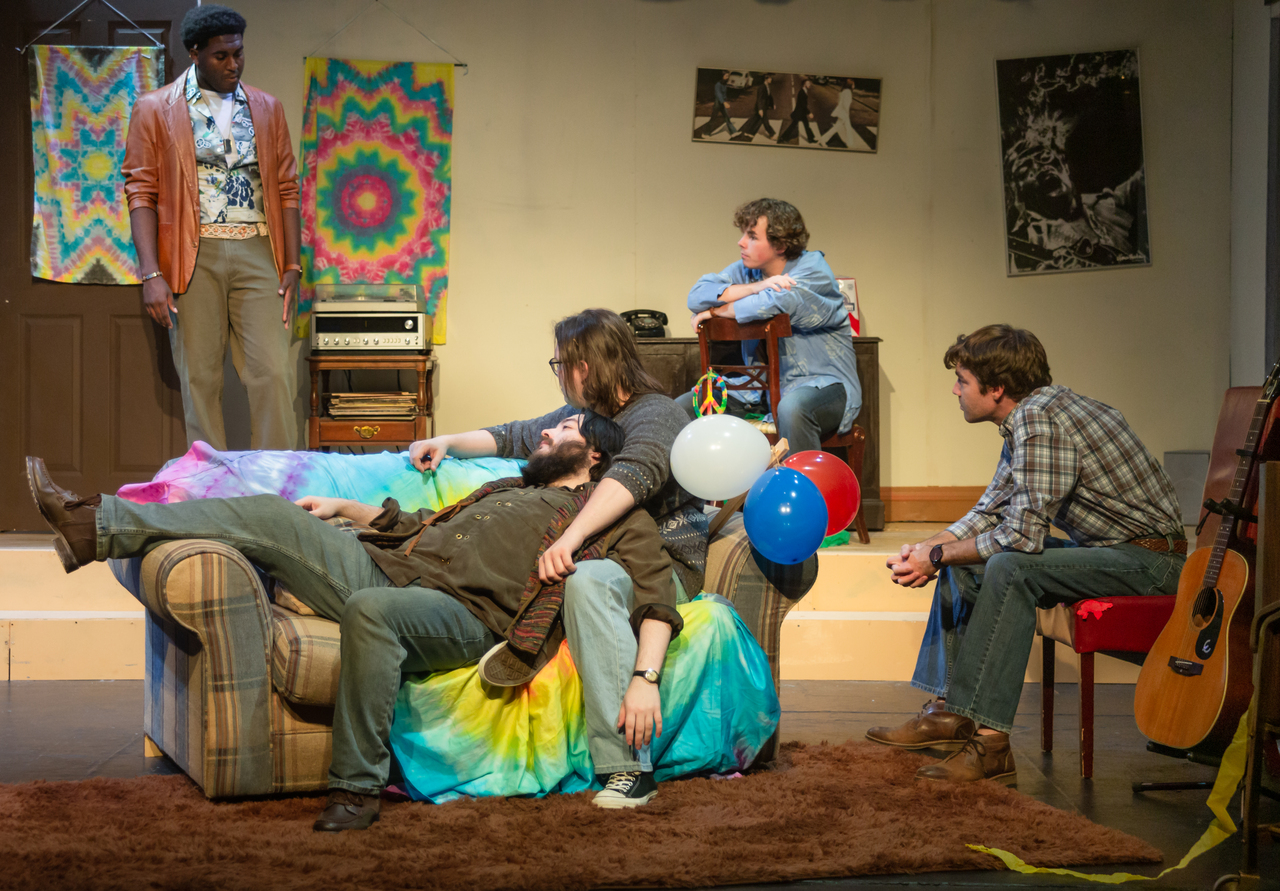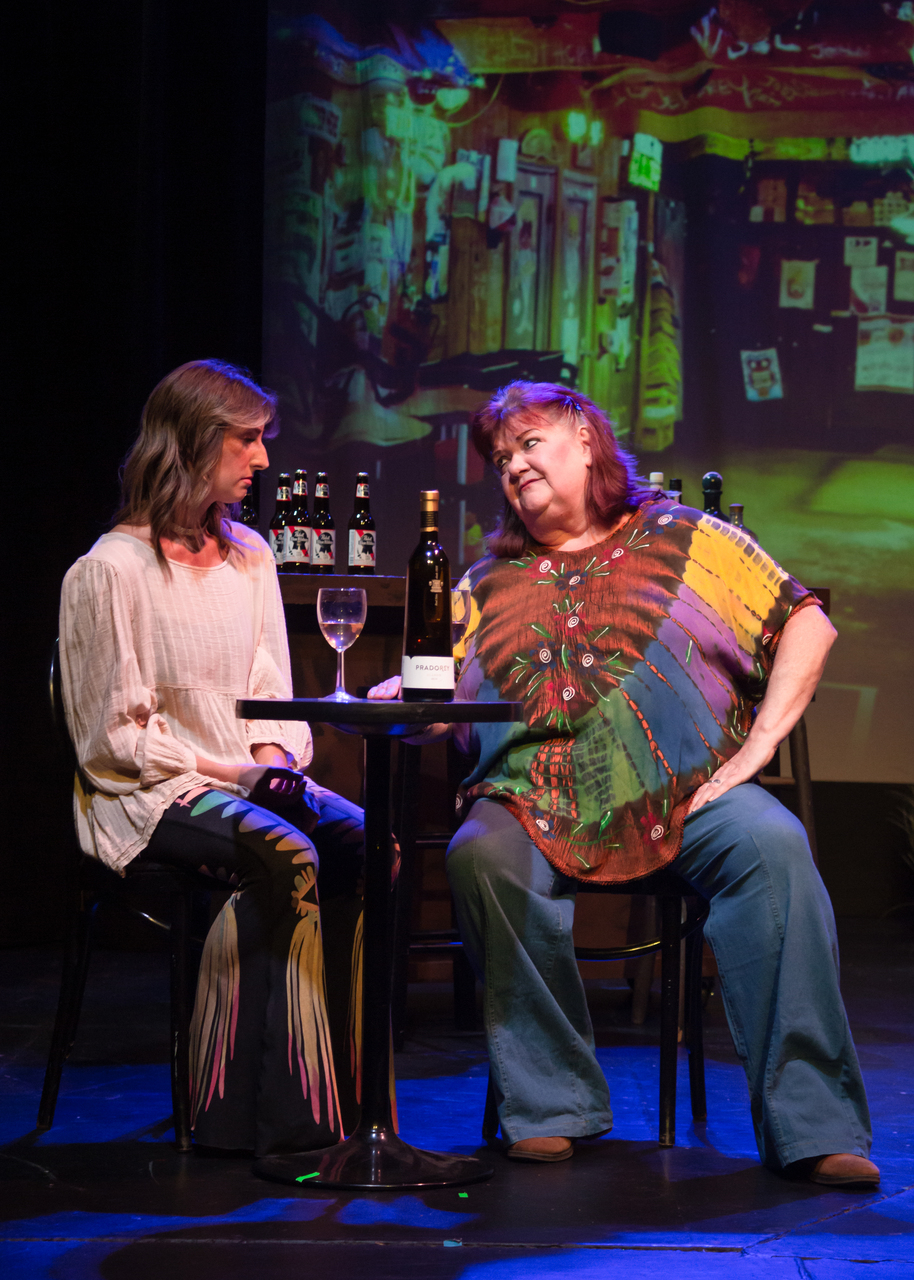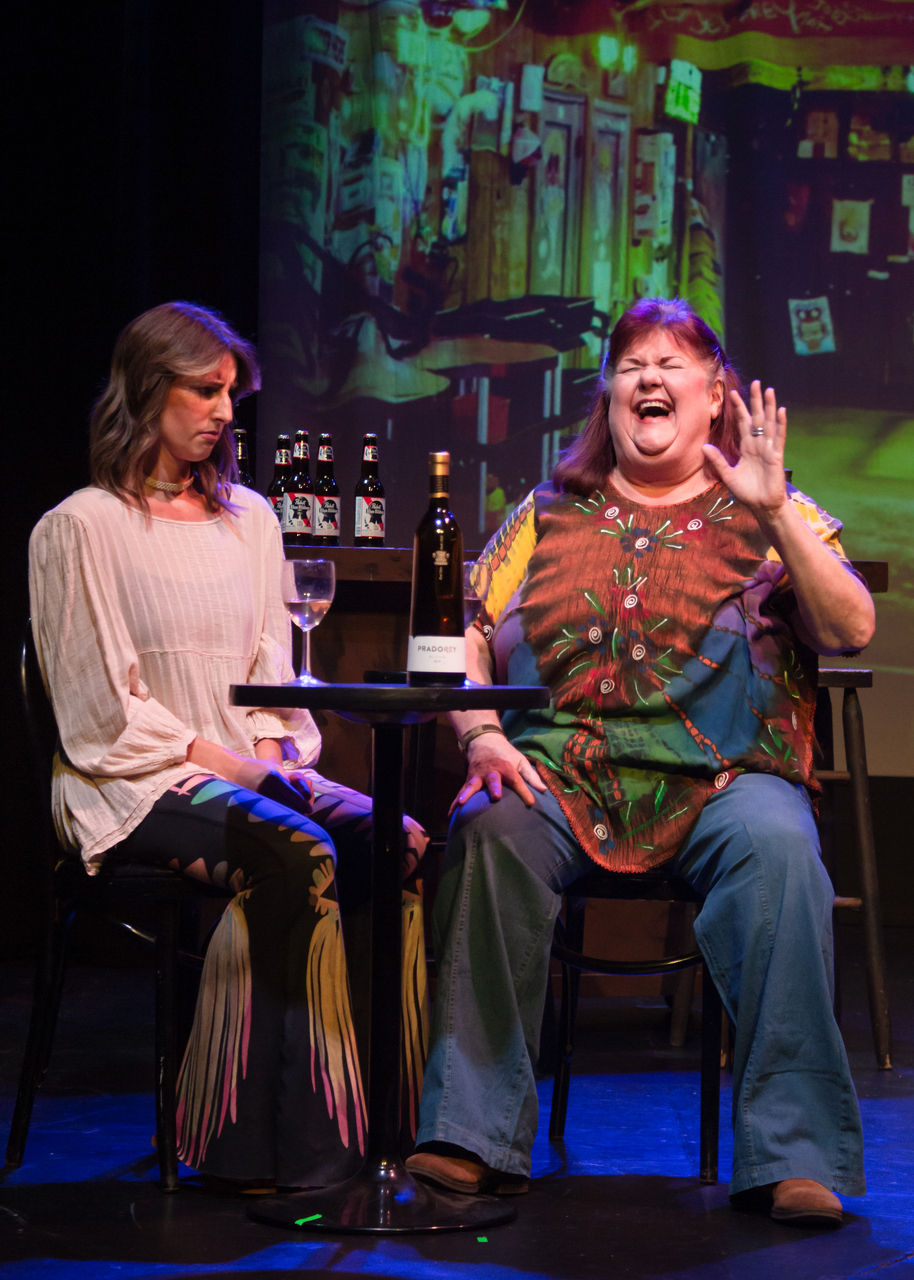 Act I, Scene 6, 1970 by Scott Lax
Act I, Scene 6, 1970 by Scott Lax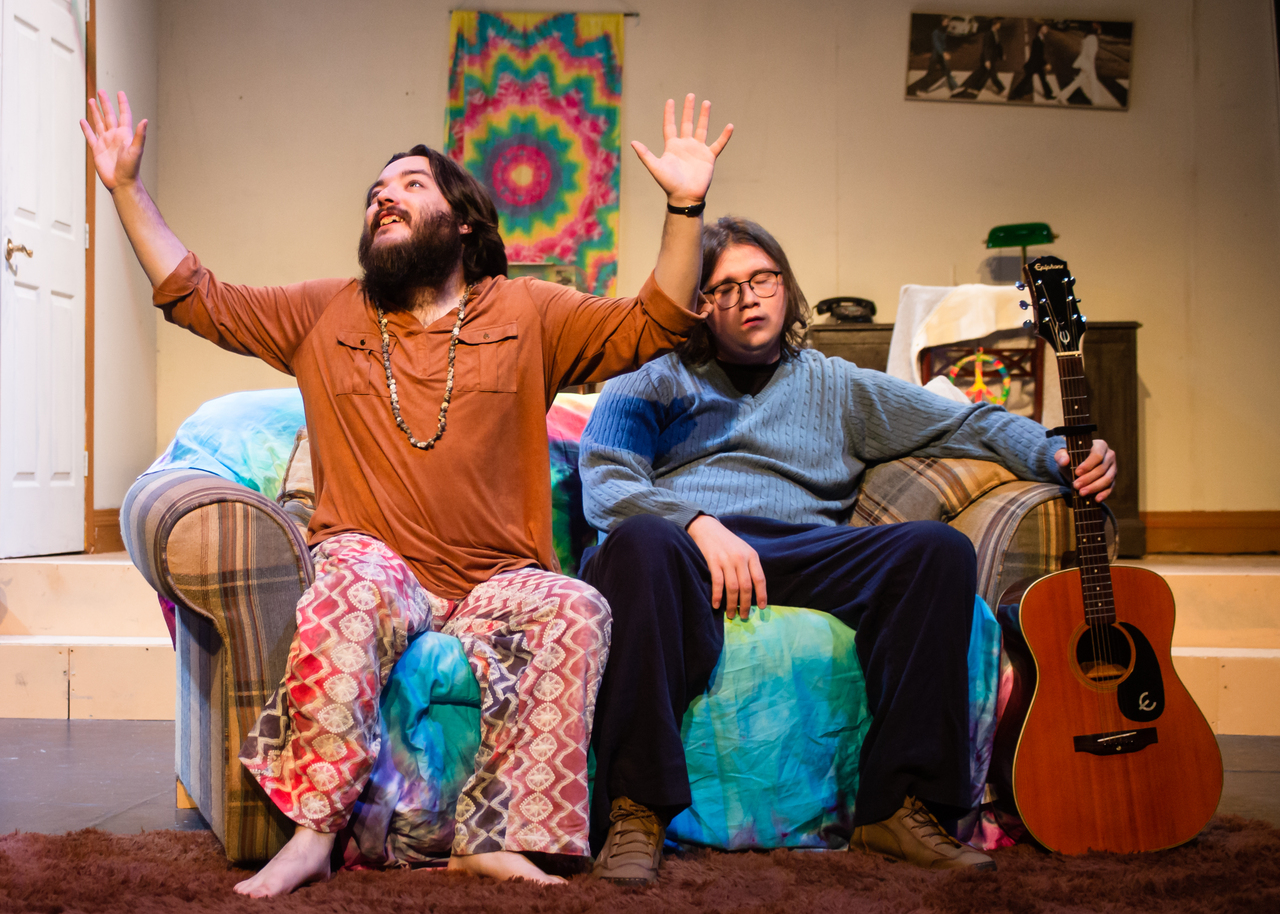 Act II, Scene 1, 1970 by Scott Lax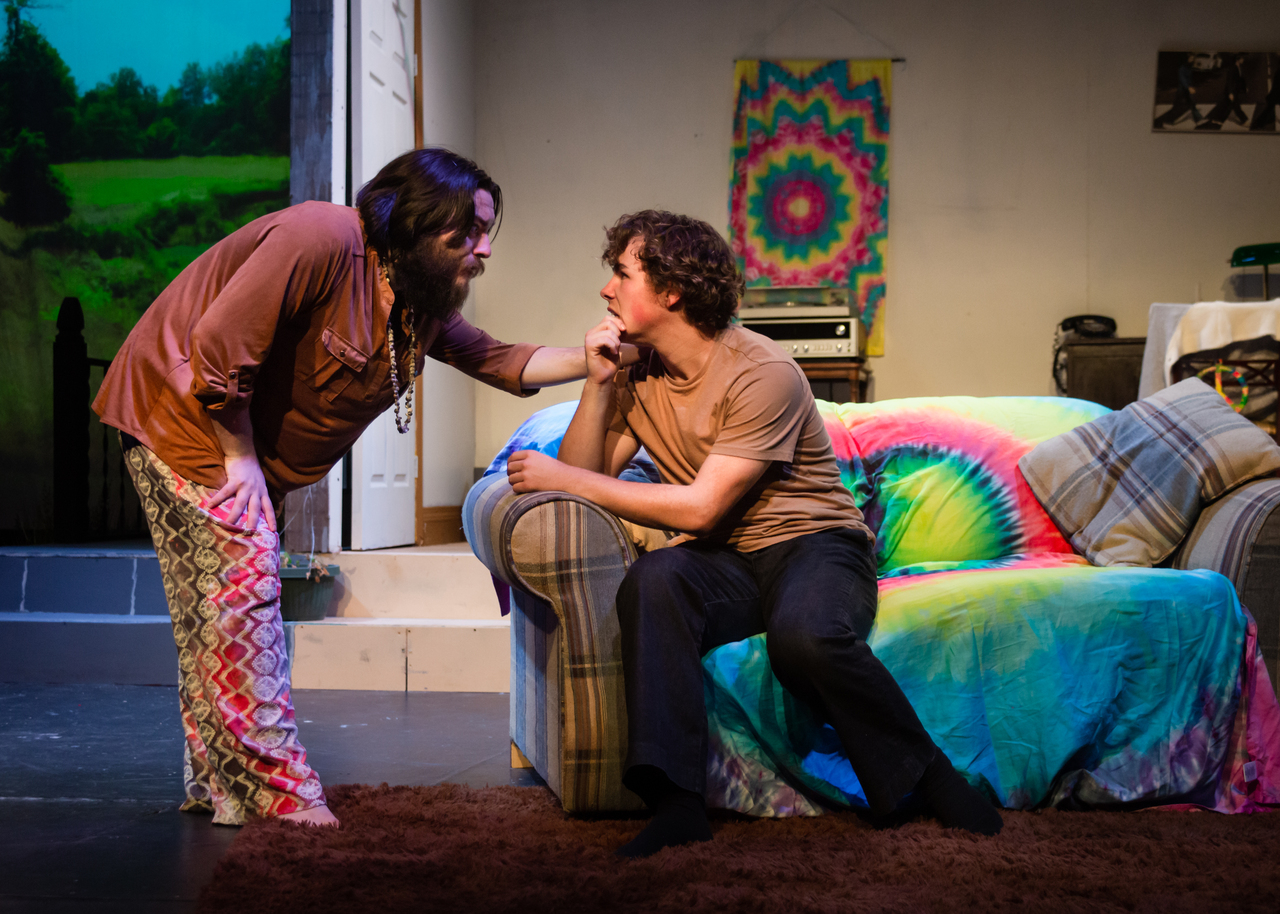 Act II, Scene 1, 1970 by Scott Lax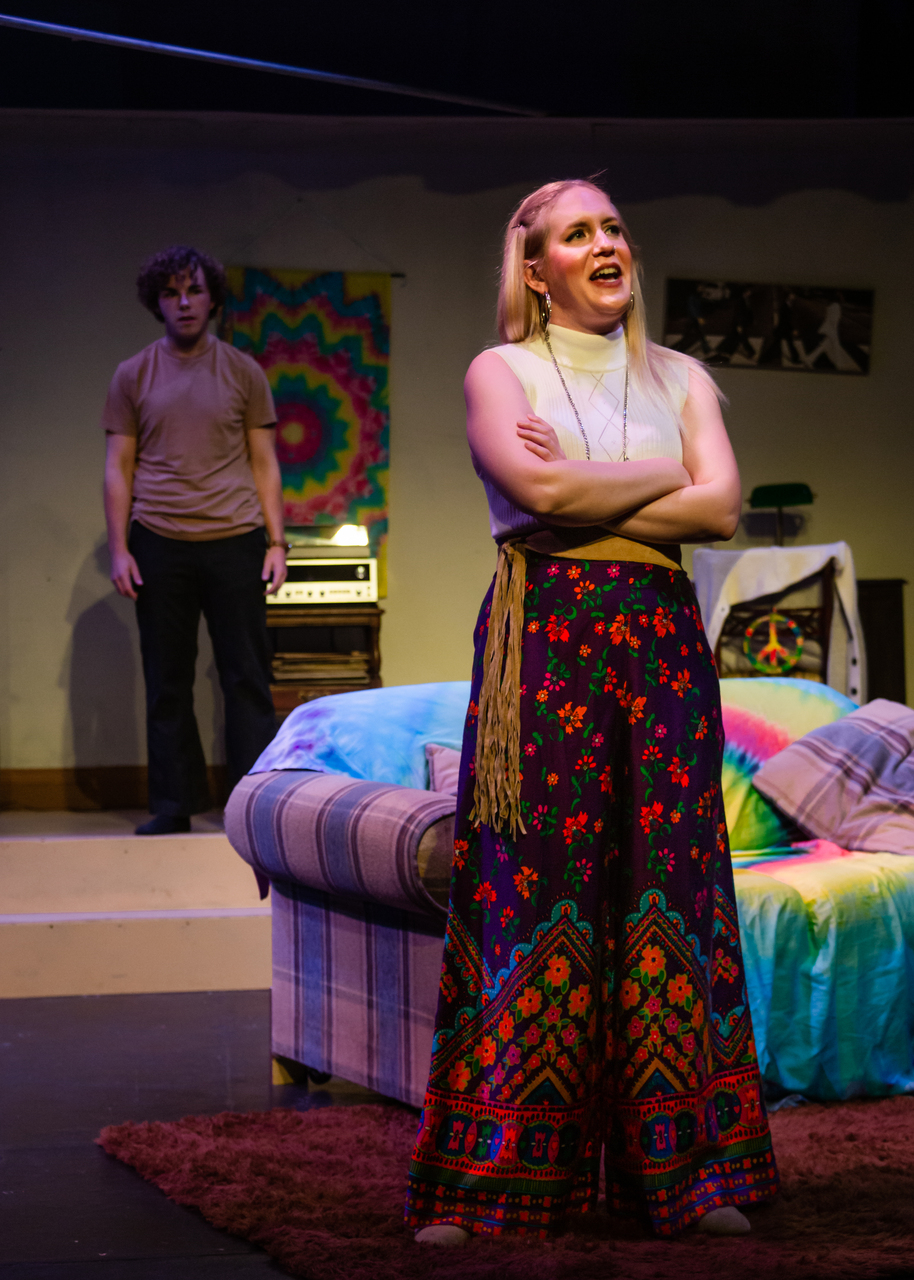 Act II, Scene 5, 1970 by Scott Lax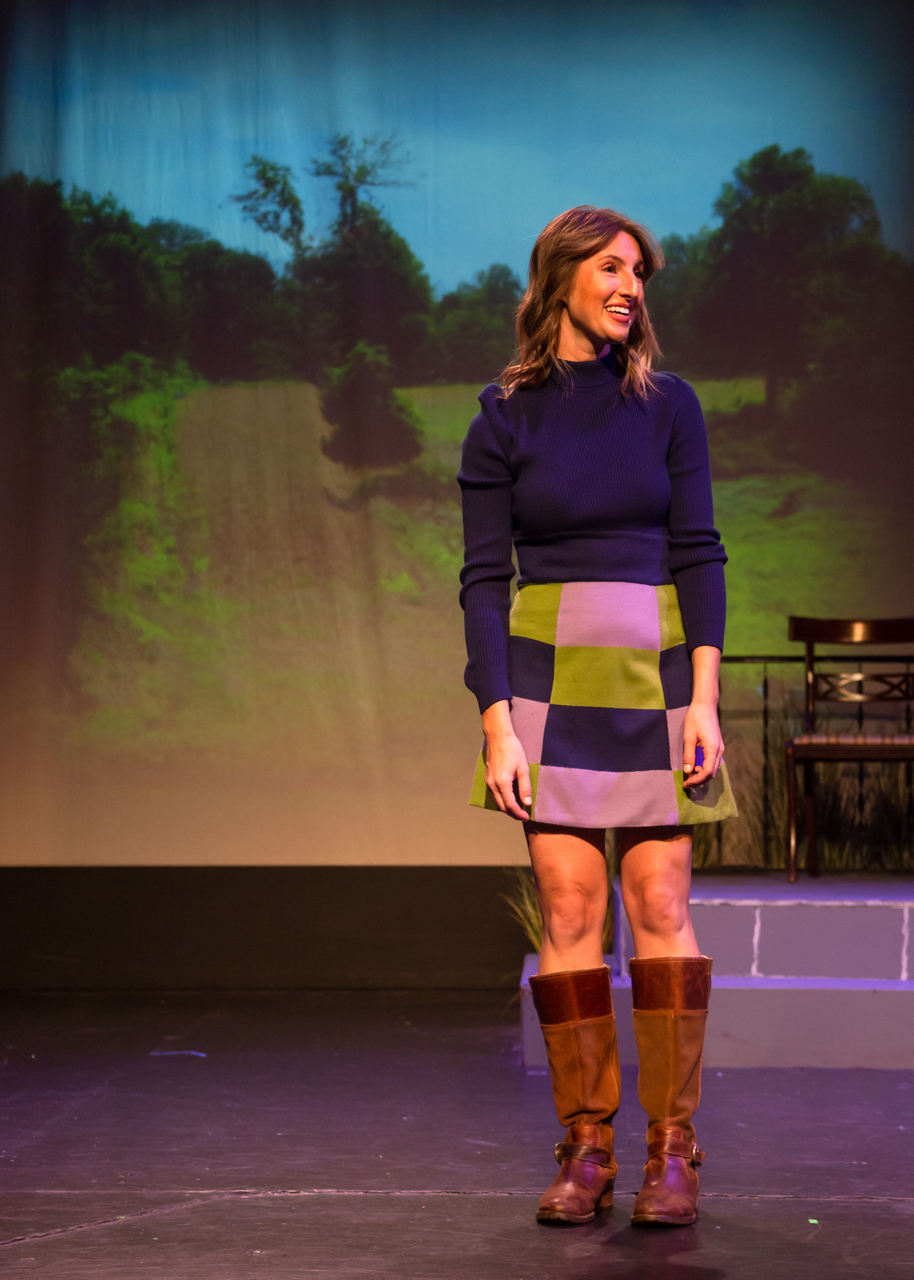 Act II, Scene 6, 1970 by Scott Lax
Because of possible spoilers, the rest of Act II, Scene 5, as well as other scenes in Act II, especially Scene 6 (the last scene of the play), are not posted here.
Stay tuned for news of how you can see the play...soon!
CONGRATULATIONS
to the outstanding cast of 1970
on six straight superb performances!
1970
by Scott Lax
Based on the Novel The Year That Trembled
by Scott Lax
Directed by Brian Westerley
STARRING

KEENAN CAROSIELLI
as Casey Pedersen

ALISON MATAS SMITH
as Helen Kerrigan

BRETT HEIDINGER
as Charlie Kerrigan

MATTHEW ANDRUS
as Jim "Hairball" Morton

ALEX GEORGE
as Phil Rose

DONNA RIZOR LONGFELLOW
as Ernestine Whirly

ERIN MOORE
as Jennifer Treman

CORI'EN HARVEY
as Johnny Kenston

ABEGAIL ZEE
as Wendy Tanaka

BARRY MOSES
as Officer Fernandez
CHAGRIN VALLEY TIMES
Click above for the Chagrin Valley Times Article about Scott's Journey to the New Play, "1970"
FOR IMMEDIATE RELEASE. December 30, 2022: World Premiere of Scott Lax's new play 1970 to open 94th Season at Chagrin Valley Little Theatre in September 2023

The Chagrin Valley Little Theatre is pleased to announce that the World Premiere of Scott Lax's 1970, a full-length stage adaptation of his award-winning novel The Year That Trembled, will kick off the theater's 94th Season inSeptember, 2023.

Lax's critically acclaimed novel is set in the year 1970, in an old farmhouse on the outskirts of a fictional village called Chestnut Falls, Ohio. Published first in 1998 with a second edition following in 2013, The Denver Post named the novel one of 1998's "Milestones in Fiction," saying, "The Year That Trembled is a powerful coming of age story of a group of friends who are waiting to learn their fate in the selective service lottery that will determine whether they will be called on to fight in the Vietnam war... Those of us who came of age in those years remember the fear, the soul searching we went through. Lax captures the mood of the era and tells a strong tale of love, brotherly and otherwise."

A feature film based on the novel was made in 2002, starring Jonathan Brandis, Marin Hinkle, Fred Willard, Martin Mull and others, with Lax serving as producer. The previous, eponymously titled high school version of the play was twice produced at University School, in 2003 and 2013.

Lax has long hoped to have his finished, full-length version of the play produced at Chagrin Valley Little Theatre, which he proposed to the theater this past summer. Now, having been officially chosen by CVLT's board and play selection committee to open the 94th season, he is finally able to share his excitement publicly. Says Lax, "I am thrilled and deeply honored that 1970 will have its World Premiere in my hometown, at the very theatre I have long admired, and with Brian Westerley directing. I could not be more excited for this collaboration."

ABOUT THE AUTHOR: Scott Lax is a playwright as well as the author of two commercially published novels, The Year That Trembled and Vengeance Follows, several short stories, and numerous essays. The Midwest Book review called him, "a master wordsmith of the first order." A 1970 graduate of Chagrin Falls High School, Scott was inducted into the Chagrin Falls Schools Achievement Hall of Fame in 2016. He has also worked in business and as a professional drummer. Scott lives with his wife Lydia and son Finn in Chagrin Falls and is a Lecturer in Creative Writing at the Cleveland Institute of Art.

__

Chagrin Valley Little Theatre is a 501(c)(3) nonprofit funded through individual and corporate contributions. Our programming is made possible in part by the citizens of Cuyahoga Country through Cuyahoga County Arts and Culture and by state tax dollars allocated by the Ohio Legislature to the Ohio Arts Council (OAC). The OAC is a state agency that funds and supports quality arts experiences to strengthen Ohio communities culturally, educationally, and economically.

###
Nonfiction Features, Essays + Columns